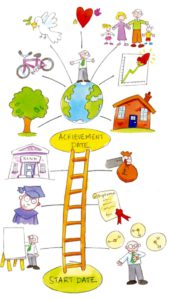 Our training projects are designed as series of courses to provide self-esteem training for the support of members of the Russian speaking community, especially families of Russian speaking refugees, and for our clients who would like to make a step to change their jobs from minor serving to match their professional level. We have a number of clients who are unable to improve their positions because of low self-esteem and lack of confidence.  We provide variety of courses – Volunteer Training,  ESOL, IT and Art classes.
Every Monday the Drop-in Centre is open for 1-2-1 consultations for information and individual support.
Teaching basic English is provided as  ESOL programme tuition
Helpline is open every Wednesday 20.00-22.00 and Thursday 10.00-12.00
Volunteer Training Courses in 2017.
Please book your place in a good time. Only 10 places available for each training session.
СЕМИНАРЫ 'СОЦИАЛЬНАЯ ПОДДЕРЖКА'
23 January 2017 18.00-20.00. Трудоустройство. Jobs Search. 
Как правильно составлять CV. Новые требования. Официальное Письмо (Covering Letter)
20 March 2017 18.00-20.00. Здоровье. NHS services and Social Care in UK.
'Что делать, когда ты заболел.' Возможности для иммигрантов.
22 May 2017 18.00-20.00. Заполнение форм. Housing Benefit. Social Housing
Отвечаем на ваши вопросы. Условия и шаги для получения социального жилья.
17 July 2017 18.00-20.00. Заполнение форм. Working Tax Credit. Child Tax Credit.
Отвечаем на ваши вопросы. Условия и шаги для получения пособия с маленьким заработком.
We are always looking for volunteers. Please call or email to discuss.
Открыты вакансии для волонтеров.
Address: Pimlico Office, 1 Aylesford Street, SW1V 3RL
Information: 07786961523, olga.bastable@gmail.com
RCA classes 2016